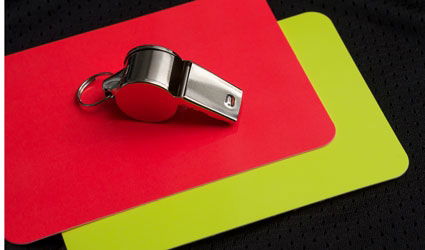 ONE of the pitfalls experienced when scribing controversial subjects is being taken out of context. The BBC is a past master at it.
It simply entails pulling a section out of someone's writing or speech and quoting the piece without any reference whatsoever to the accompanying text or dialogue. Well those who participate in this practice are about to have a field day, because my subject this week is racism, or to be more precise, what I consider reversed racism.
I actually don't have many black friends. I don't feel this is in any way my fault or choice, it is simply that black people are more inclined to mix with others of the same pigmentation. I think the white races have bent over backward in the fight for equality for black people, even going to war for their beliefs.
I personally am delighted that all over the western world they are, quite rightly, accepted on equal terms as white people and have achieved tremendous heights in our extremely competitive society – from sports and entertainment, right up to the most powerful office in the world.
Can anyone therefore tell me why they always appear to be the first to play the racist card? The recent case of the young thug shot by police was blamed on racism, which was in itself ridiculous. Something I caught on Facebook last week was ex-singing star Linda Lewis, decrying that fact that there had been no black solo artists in the charts for some years. She inferred this was due to race, which is truly pathetic. I suppose it has nothing to do with the fact that black artists only seem to churn out rap or 'gangsta' music these days. (Where are all the Mathis, and Whitney Houston's I wonder!?)
I also didn't hear any white artists complaining when the charts were dominated for years by black artists during the Motown era. And also this week we had the most ludicrous of all. The 'chair' incident. The black lady in a most ungainly position fashioned into a chair. The wails of 'racism were heard throughout the land. But the original version of this most distasteful piece of furniture depicted a white woman in the pose. I didn't hear any racism comments when that was first displayed to the public. No I'm afraid what's good for the goose is good for the gander and it is high time black people took a leaf out of the white folks book and started accepting them as equals. I think the whole sad situation is summed up by a cartoon I received recently. A little black boy says to a white boy. 'I'm really proud to be black'. To which the little white boy replies 'Great. And I'm proud to be white'. 'Racist,' remarks the little black lad.
I await the slings and arrows.
Keep the faith.
Love Leapy. Leapylee2002@gmail.com