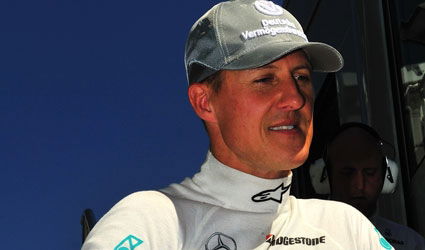 As drips of information are leaked from the hospital concerning the health of Michael Schumacher, there has been a media frenzy in Germany with reports that he is being gradually woken from his induced coma.
Rumours in German and French newspapers suggested that the medical team are starting the process of waking him from the coma.
His spokesperson Sabine Kehm, initially attempting to deny the rumours, said that any statements regarding his health which have not come directly from the medical team or his relatives are pure speculation.
She later went on to confirm that he will be slowly brought out of the coma, but that the process could take a long time.
She has made a statement saying "Michael's sedation is being reduced in order to allow the start of the waking up process which may take a long time. For the protection of the family, it was originally agreed by the interested parties to communicate this information only once this process was consolidated. Please note that no further updates will be given."