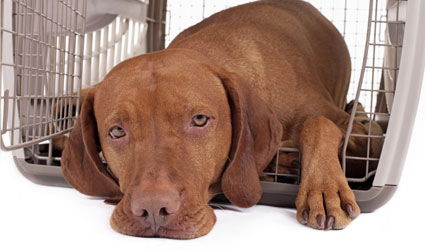 PROSPECTIVE dog owners should anticipate two kinds of expenses. The first being equipment and veterinary expenses. The second consists of unknown expenses based on your puppy's destructiveness in the first year.
I recall so clearly my Sasher, a female Rottweiller, chewing through the cables of my Satellite system, causing a short to the system and dish. I had to have a complete new system fitted. Every elbow and leg on our garden furniture was chewed plus any item we left lying around when she was not supervised.
Today I recommend all dogs be left in a crate when one is not able to supervise them. Young dogs must be watched like a human baby.
Some folk do not like the look of crates, they think of them as prisons, this is a myth.  Some owners keep their pups out of trouble by keeping the dog on a leash and attaching it to themselves. Baby gates are another excellent idea.
Wherever you live your success as a dog owner depends on your ability to accept the frustrations of puppy raising with a smile on your face and the willingness to give your puppy time. If you are able to commit to this, you will receive this back tenfold.
It is vital to be aware that all puppies need training not only in the home but also in a puppy class. If you do not have the time then a puppy is not for you.
Forget the old gypsy story that you must wait one year to train a dog. I have dogs at 4/5 months that walk to heel without a leash, sit, stay and come when called.