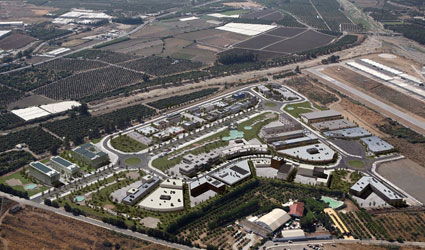 NINE local companies will be the first to move in to the Costa del Sol-Axarquia food processing park located in Velez-Malaga.
They will be the first businesses to open in this flagship €30 million project, which was standing empty two years after it was finished.
This has been possible thanks to an agreement signed by the regional government and the Velez-Malaga town council.
It includes grants of up to 70 per cent of the investment and tax relief for companies that settle in the 180,000m2 park.
Among the companies are three specialised in avocado products, a food packaging manufacturer and an edible flowers producer.
More are on the way as the park managers claim they have received firm offers to buy the 40 plots available at the park.
This would translate into an €8.5 million investment and the creation of 190 jobs.
Food processing is one of the most important sectors of the economy in Andalucia.