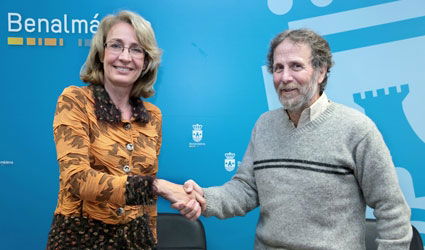 THE ecological fair will continue to be held on the third Sunday of every month in the Pueblosol square in Arroyo de la Miel.
The mayor, Paloma Garcia, signed an agreement to renew the collaboration with the Guadalhorce Ecological Association which organises the event.
The fair has been very successful since it began in April 2013.
The agreement was signed by the representative of the association, Bartolome Salleras, and the Councillor for Culture, Ana Macias.
The event, the mayor said, attracts not only local residents but also people from throughout Malaga province who have been able to find top quality ecological products.
The councillor, meanwhile, said that ecological products have great nutritional value and this fair, with around 20 stalls, goes to show that they are not something which is only within the reach of certain people. It also helps people to showcase their businesses.