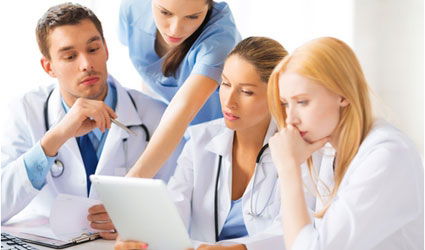 TWO medical schools planned for the L'Alacanti area of the Costa Blanca will create too many doctors for the posts available.
Spain's Medical Profession Forum (FPME) recently suggested that the number of places for junior doctors or interns (MIRs) should equal the annual number of graduates.
Each year 1,000 newly qualified doctors failed to obtain a MIR place, the Forum pointed out.  The UCA private university in San Juan and the Mare Nostrum private university in Campello will make the situation worse, the FPME warned.
The government should counter this imbalance by refusing to authorise more medical schools, the communiqué claimed. The number of MIR places has dropped by 10 per cent over the last two years but the number of students fell by only 1.35 per cent, it continued.
Many young people had to complete their training abroad, said Enrique Lazar, president of the Medical Students State Council (CEEM). 
Spending so much money on their training during a time of crisis is "incongruent" if they have to leave the country, Lazar declared.  "Spain makes the original investment but other countries obtain the benefits."