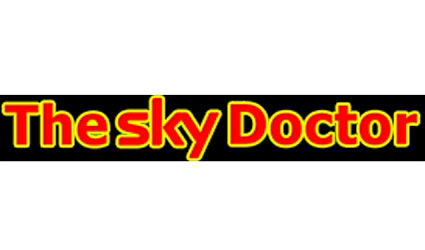 THIS FEATURE APPLIES TO COSTA DEL SOL
By The Sky Doctor
SO the countdown begins…  Astra 2 E is on the move as of the middle of January.  It will take 10 to 14 days to move in to position at 28.2 degrees from its launch position at 43.5 degrees then a further 10 to 14 days testing at 28.2 before it transfers the Freesat channels over from the outgoing Astra 1 N which, if your still interested and still sticking with me, will move over to its new position at 19.2 degrees.
So does this mean I will lose everything from my Freesat?   If you have a standard Sky or Freesat box without a sky subscription, yes.  You will still receive Sky news, shopping channels and a few odds and sods.   
What if I have a sky or Freesat HD box?.    You will lose most of the channels from a Freesat HD box and if you have a Sky HD box without a subscription, same applies.    And if I have a subscription?   Well, that's the thing.  Channel 5 HD  and ITV 2/3/4 HD channels will still work, along with all your movies/sports/documentaries/kids and entertainment channels (Sky 1/2/3 Dave, UK gold's, livings, foods, etc will still be fine.  
So I won't get the BBC/ITV HD channels if I have a Sky subscription?    
That is the million dollar question that you are all asking and that is the one that absolutely nobody can answer…  Our gut feeling is no, they will all be lost except CH 5 as they have a contract with sky running until 2015. 
 It's rumoured that we will still receive ITV HD if we have a Sky contract?
That is complete rumour and speculation.  The answer is that it is possible as some unusual testing was taking place with ITV HD 10 days ago that was picked up by some of the satellite (train spotters) but that is all it is and I really wouldn't bank on getting any of the Freesat channels even with a Sky subscription.  We (as a lot of you are already doing) will wait and see
So what if I need internet at short notice, can you supply us 'unlimited' internet at a good speed and will it work for IPTV systems?
Our now famous Unlimited MIFI WIFI which has all the WIFI companies scratching there heads as they don't understand that a 3 G WIFI modem can be 'unlimited internet'.   Well, it is and it gives you extremely fast internet.  Up to 24mb in Calahonda for instance.  12 to 17 mb in Sotogrande, 11 to 16 mb in Guadalmina and 10 to 14 in Benalmadina/Torrelominos.   We can usually get you super fast unlimited internet within a few days, no waiting around, and at a time and day that suits you!  This is way faster than Telefonica and hey, forget WIFI…  
Is this adhoc, can it be turned off and on again?
Yes, contracts start from 1 month, 3 to 6 or 12 month contracts.   
And IPTV really does work?
Yes, absolutely no problem.  It works up to 5 devices.  We have them in pubs and offices.  Web designers and business's are using them without problem!
So with your IPTV systems, how good are they?  Are they reliable?  We spend half our time in Spain and in the UK. Can they be adhoc, like your MIFI system?
Yes, our top IPTV package is to put it mildly, excellent!  You have over 100 channels, including all the Freesat channels that you will lose.  You have all the major sports channels (that you are very used to) including all the new BeIn and OSN sports, so all your live football.  All of your favourite movie channels, documentaries and entertainment.   Also time shift, which allows you to go back to the start of a program if you have missed part of it, catch up TV, so you never miss a program.  200 HD movies that you can watch anytime you like, also the ability to solve your family squabbles!   And how is that?
You have your very own account, so you can open up your laptop and if your internet is strong enough, you can watch a completely different channel in a different room from your main IPTV box (that will be situated next to your TV).  So Corrie or Eastenders for the boss whilst hubby watches football in the bedroom.
And it's Pay as you go?
Yes, 30 days is the minimum contract.  You can put 30, 60, 90, 120 etc days on the system according to how long you spend here, then don't pay a cent for the time that your not using it!
So why would we use The Sky Doctor's over any other company? What sets you apart?
If you have been in the Costa del Sol any length of time you would have heard of us.  We have been here 14 years now, installing, servicing advising, helping you with your television, satellite and internet needs and hopefully you would have heard that our reputation for all of the above is completely unrivalled.  We strive to keep you happy, nothing is too much trouble.  Our credentials are impeccable, which is the way we like it as we know we are keeping all our clients happy with our service.
So what is the best way to contact you?
Always best to use the telephone (952 763 840) or email us and we will call you for a one to one consultation.  Every client has different needs, you are all individual so we give all of you a bespoke run down on what we think fits those needs.  Then after you have decided we book your installation or service call and our fully qualified friendly engineers come to your property at an agreed time and day.
Excellent, we'll call you in the morning to arrange…
The No 1 Sky, Freesat and IPTV company
0034 952 763 840
0034 635 400 099
0044 781 478 9573
www.theskydoctor.com