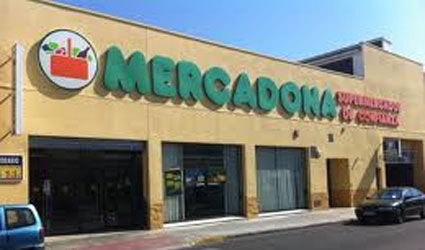 MERCADONA, Inditex and Dia have weathered the crisis better than most Spanish retailers.
Despite the fall in consumer spending they are well-placed on the Global Powers of Retailing list compiled by Deloitte and Stores magazine.
El Corte Ingles and Eroski are also present amongst the 250 top retailers but have dropped in the rankings since last year.
Juan Roig's Mercadona supermarket chain, present only on the domestic market, rose two places to 42 and was the highest-ranked amongst the Spanish entries.
In contrast the Inditex clothing chain – famous for the Zara label – also moved up two places to 45 but is riding out the crisis thanks to the internet and expansion outside Spain where sales have fallen.
El Corte Ingles, although third amongst Spain's entries, dropped eight places and is now 62nd, its lowest ranking since 2002.
The Dia supermarket chain, which combined good results in Spain with international expansion, advanced two places to 73rd position, well ahead of Eroski which fell eight places to 127.
The Deloitte list is headed by the US supermarket chain Wal-Mart, followed by the UK's Tesco and Costco, the US cash-and-carry.