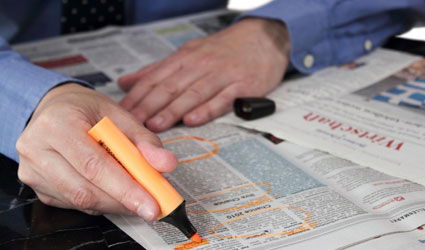 LAST year, more than 2,400 people under 25 in Malaga considered going abroad to look for work.
With an unemployment rate of 70 per cent in the province amongst under 25s, many sought help from the Eures network managed by the Andalucian Employment Service, which handles offers of work from throughout Europe.
Most of those using the network have university degrees, although there are also many with few studies but a background in catering.
The preferred destinations are the UK and Germany, followed by Denmark, Norway, France and Austria.
While it has become more difficult for Spaniards to find work in the UK, Germany wants Spanish talent, but they have to speak German.
Other than language problems and lack of opportunities, Malaga's young unemployed also think twice before heading abroad because they say they will miss their family and friends, and the climate. In fact, out of all those who request information from the network, only about 20 per cent ends up heading abroad to work.
According to the National Institute of Statistics, in January 2013 there were 47,070 people from Malaga living abroad, most of them live in France and Germany, followed by Argentina and the USA.
Now, those who go abroad to look for work face another problem, if they remain out of Spain for more than three months, they could lose the right to public health care. This is due to a change in the General State Budget for 2014 which came into effect on January 1.
It could leave thousands who are unemployed and are not receiving benefits without a health card if they are out of the country for more than three months.
If they don't find work and decide to return to Spain, they could have to get private health insurance until they find work, or initiate the procedure to get a health card for people without resources, which could leave them without cover until resolved.
However, it is thought this will not strictly apply to Spaniards, but rather to foreigners who have worked in Spain and return to their countries of origin.