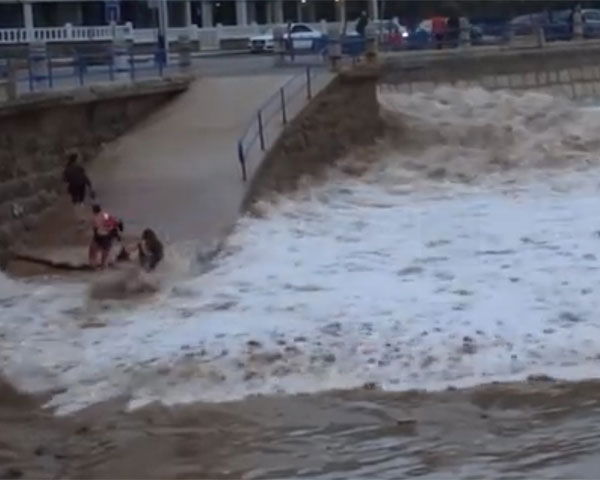 A VIDEO on YouTube showing a lady dancing on the beach just before being swept away by a wave on a Santander beach has quickly spread around the world.
The video footage, taken a week ago, shows two friends walking back from the beach when a huge wave starts coming in towards them. One lady keeps walking and reaches safety, but her friend starts dancing in the face of the approaching wave, to be swept along about 20 metres by the water.
Onlookers reported that she was rescued soon after the video was taken and suffered only from a few bruises.
The short video has caught the public's attention and been shared on all the main social media sites, with 850,000 people sharing it from You Tube and more in Facebook and Twitter.