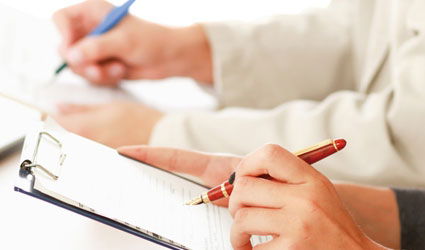 GUARDIA CIVIL dismantled a criminal organization which offered false work contracts in exchange for money.
Throughout Spain 408 people have been charged and 14 arrested in the operation which was carried out in almost 30 cities, including Malaga, Algeciras, Granada, Valencia, Alicante, Murcia, Castellon and Mallorca.
Those charged include people who paid for the contracts, knowing they were false, in order to obtain unemployment benefits, residency permits and less strict prison regimes.
Guardia Civil, the Social Security, Work Inspectors and the Tax Agency collaborated on the operation.
The leader was based in Jerez de la Frontera and created phantom companies, most of which had drug addicts with extensive criminal records named as sole administrators. They were given money in exchange for allowing their name to be put on official documents. Some members of staff at the Social Security Treasury were involved in the fraud.
The 10 companies had numerous employees on their pay role but did not pay taxes, social security or other fees, which led to the supposition that they had no activity or income, suggesting they were created solely to register false employees.
The network, and especially the leader, obtained large quantities of money paid by the 'workers' which was supposedly to cover Social Security, taxes, etc. This cost the administration €2.6 million.