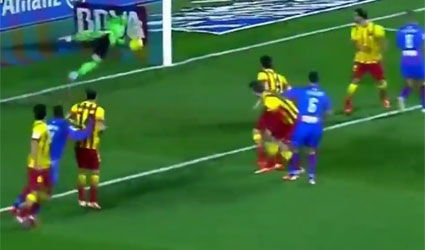 Levante defended itself tooth and nail and managed to stop Barcelona in its tracks with a proud 1 -1 draw at home. A sluggish Barça appeared without its major stars and seemed to struggle through the match.
Neymar and Iniesta were not playing and Messi appeared to be having an off day, all of which led to the draw at the Ciudad de Valencia stadium – somewhere that Barcelona usually likes to play.
The Barça team seemed to struggle right from the first minute with Fabregas and Pique badly defending a corner shot against a Levante that shone from the moment it took to the pitch. Levante were perfectly tidy in their play whereas Barcelona appeared tired and too spread out in nearly all their plays, not really recovering until the fourth quarter in which they produced more quality football than in the rest of the match in total.