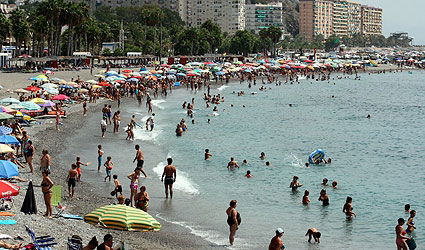 THE TRIAL against the people responsible for the construction of an urbanisation with serious structural defects in La Herradura has been halted again.
A failure in the recording system of the courtroom forced the suspension of the Carmenes del Mar urbanisation trial, due to take place earlier this week.
The judge in charge of the case notified the IT services of the regional government of the failure four times.
Each time the importance of the trial was emphasiSed, but to no avail.
The trial will now resume on February 7, which will be the third time eight people will be judged for their responsibility in the construction of the urbanisation.
 As reported by the Euro Weekly News, the trial was first adjourned in November 2013 to give the parties concerned a period of three weeks to reach an agreement to repair the defects.
The Carmen del Mar urbanisation, built in the Cerro Gordo hillside, is made up of 425 houses which were sold between 2001 and 2005 for €100,000 each.
Several houses were destroyed due to landslides caused by structural defects, and another15 were seriously damaged.
In addition, other parts of the urbanisation including the swimming pool and the gardens had to be closed, which drove the owners to lodge a complaint against the builders.