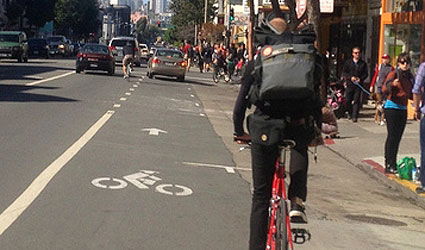 ALICANTE city's Office for the Harmonisation of the Internal Market (OHIM) needs better communications.
The trademarks' agency, usually referred to by its Spanish initials OAMI, is in the Aguamarga district on the outskirts of the city.  
"We are very happy where we are," said Antonio Campinos, OAMI's Portuguese president during a reception attended by the regional president Alberto Fabra, Alicante city mayor Sonia Castedo and other dignitaries.
"We are strategically placed between Alicante and Elche, near the airport and the IFA trade fair centre." 
Nevertheless, the Office needs better connections with Alicante, Campinos maintained "There are no pavements or a bike lane and employees have no alternative but to drive to work," he pointed out.
Fabra agreed that "projects had to be thrashed out" without committing himself, although Sonia Castedo went further while talking to reporters afterwards.
"Many OAMI employees cycle to work," she agreed.  "It's true that we have created kilometres of cycle lanes, but not here," she continued.