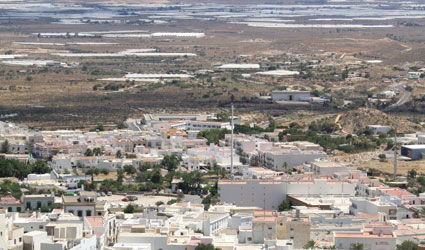 THE body of a woman, 27, who was reported missing from Nijar in October last year, was found this week in the El Polver area.
Her former partner, 38, was arrested shortly after the body was found.
Both were Moroccans, and although they separated in August, they continued to live together because they were working on the same plantation.
Her disappearance was reported to the Guardia Civil by a relative in early October and her body was found buried amongst the greenhouses, on a piece of land near the house where she had been living. A postmortem examination will be carried out to determine the cause of death.
The details of the case remain secret and it is not known if the Guardia Civil found the body thanks to information from the detainee or thanks to the investigation they have carried out.
She had not filed any complaints against her former partner or anyone else for abuse, the provincial coordinator for the Andalucian Women's Institute, Francisca Serrano, confirmed.
The Government Delegate in Andalucia, Carmen Crespo, expressed her "sadness" over how this case had turned out, although she said that it had been expected.