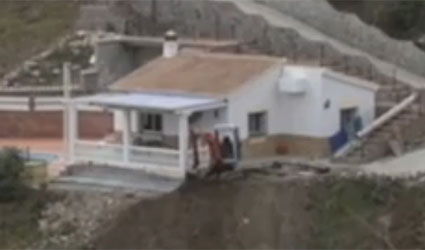 A BRITSH expatriate has died after being buried alive in a tragic accident.
Andrew McGaughey, 65, was working in a ditch on his property when disaster struck. 
According to 112 emergency service sources, he was found buried in the ditch on his rural plot of land between Torrox and Competa near the Pavo Real restaurante.
A neighbour from Jurcos near the scene rang 112 around mid-day on Tuesday alerting them that a man "had been buried in a ditch."
An integrated force of Guardia Civil, firefighters, Local Police and medical personnel were dispatched but were powerless to prevent the death of the man.
Sources said the accident seemed to have been caused by the displacement of excavated soil that gave way due to recent rains, soil from a project the victim had initiated on his property.  He had told neighbours he was concerned about the stability of his home due to the subsidence.
Mr McGaughey was divorced with two children. His girlfriend had returned to the UK a week before the tragedy.
Guardia Civil have launched an investigation into the accident.