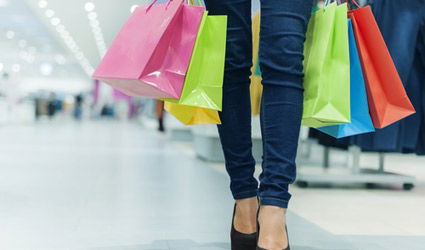 SPANIARDS are expected to spend €3.9 billion in the winter sales, slightly more than last year.
The Spanish Confederation of Commerce (CEC) has said that each person will spend an average of €60 in the sales, which will end on March 7, mainly on clothes.
However, the Independent Users and Consumers Federation (FUCI) estimates an average expenditure of €85 per person.
Shops will be offering discount of between 30 per cent and 50 per cent, coinciding with the first two weeks of the sales, and later increasing the discount to 70 per cent.
More traders are optimistic and say that over Christmas, for the first time in years, sales have risen, and that although they remain cautious, they hope the positive figures will also be seen throughout the sales.
The regions expected to spend the most are Madrid and Valencia, with €100 and €92 per person on average respectively, and the least will probably be spent in the Canary Islands, with €72, according to FUCI.
Back in 2007, the average expenditure was around €122. Many people will be waiting for the sales to purchase goods which they can't afford the rest of the year. Two out of three people say they will purchase items in the sales and most intend to spend more than last year, although 45 per cent intend to set a budget and make a list of items to buy.