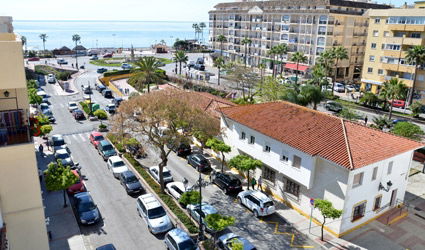 ESTEPONA Town Hall has announced that tenders are being accepted for the project of a Grand Boulevard in the Parque Central area.
The aim of project is to make the area into a hub of commercial, tourism and leisure activities.
Councillor Ana Velasco explained that the conditions remain the same as when the project was initially planned, and that an investment of more than €30 million will be made. She also pointed out that it will create work for locals and that it is hoped to attract companies interested in carrying out large projects and investments in the area.
The electric pylons which existed in the area have been removed to make way for the plans.