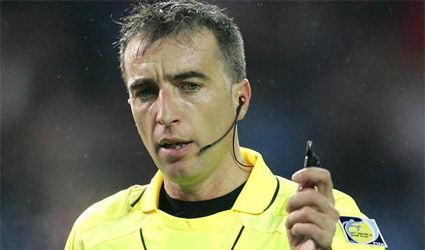 ALMERIA referee David Fernandez Borbalan has been promoted to the Elite Group of European referees.
It is the icing on the cake in the career of the Almeriense. Borbalan is a fixture on the Champions League circuit having recently refereed the Bayern Munich vs Manchester City game as well as refereeing in the World Cup qualifying International matches.
In Spain, Undiano Mallenco and Velasco Carballo have been the only ones ever to reach  this category, but now Almeriense Borbalan enters the Elite Group made up of 24 referees from around Europe in what is the ultimate accolade for referees.