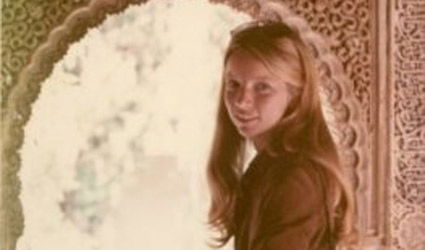 SOME of my older stories didn't end back in their day, but have survived beyond the years and become mythical "legends in their own lunch time" or at least in downtown Garrucha.
That's where the movie theatre was and that too, was what Saturday night was for—the silver screen. It gave us a chance to view all the bad B and C movies ever made.
It was also worth any price just to view the sweet delights of the candy vendor. Red and black liquorice was my favourite, and I'd buy it by the kilo. Neither one went well with beer, but that was just a Saturday occupational hazard.
I quickly learned to sit upstairs as the bar was nearby.  More (or less) serious students of Hollywood necked and cavorted. For my part, that didn't bother me at all as on our first visit we sat with the masses in the lower stalls. My wife had long hair and sometimes I would put my arm around her (during the scary parts) only to discover that her coiffure had been covered in sun flower seed shells. I was outraged and glared at the row behind.  But they kept gnawing and spitting to their heart's content. So, up to the balcony we migrated… to the lover's nest from which the snuffles and desperate whisperings could get pretty hot and passionate and sometimes bothersome if you were a keen movie-goer like me.
Upcoming movies were often announced at the Friday street market. The crowd gathered around the coming attraction.  But most often the posted movie was showing somewhere in the world but NOT Garrucha! The venue became a random Forrest Gump box of chocolates… you never knew what you were going to get. Yet the low cost of liquorice and beer lured me week after week.
Once ticketed, armed with sustenance, and inside, the production had to have a "Spanish twist".  Three quarters of the movie was shown before the first intermission. After the break, liquorice replenishment a stretch and a gaggle of beers back to the big screen.  Then, another stop to broadcast next week's extravaganza. To be honest, the plot became confusing and the feature never seemed to have an end.  (About five years later, while collecting my mail from the post office in Garrucha, Francisco, the man that ran the movie projector commented: "Sr Polansky, you must have seen every film ever made—correct?" The comment rather startled me. I asked him why. He told me his observation.  I always walked out and went home following second intermission!  He presumed I had an unfathomable celluloid knowledge. Who would think you'd have two intermissions six minutes apart before putting on the final reel?)
Worse yet, I suddenly realized I hadn't seen the endings of about 10,000 really bad movies and had an immediate craving for liquorice.