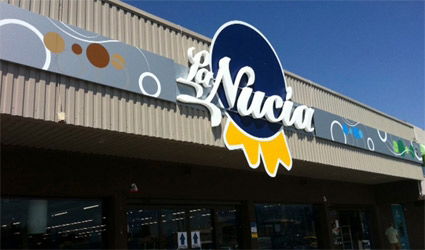 OFFICIAL receivers have decided to auction the once-mighty Supermercado La Nucia.
Once one of the few places where foreign residents could buy products they missed from home, it was founded by brothers Enrique and Juan Bautista Mendoza just over 33 years ago.
It gradually but inexorably fell victim to the crisis and the brothers failed to reach agreement over the supermarket's future and it is now in receivership.
An auction was decided on to ensure that the business continues to operate and the 34 employees do not lose their jobs.  It will be held on January 23 in Alicante, with a reserve price of €2,213,539.