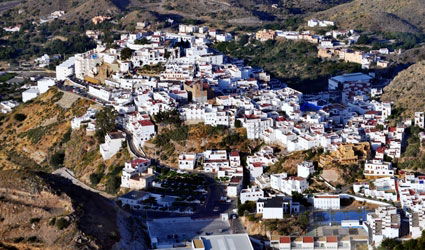 SPOKESPERSON for the Mojacar postal campaign, Susie Mandrake continues to work hard behind the scenes in an attempt to clarify the postal service in the town.
After some 700 people signed a petition sent to the King of Spain, the Government and Ombudsman the group are still waiting for answers.
Susie has received news from Dr Robert Pochmarski of the European Commission stating that there may be a possibility of compensation. During the last eight  months many people have suffered quite heavy losses after receiving fines on unpaid taxes due to them not receiving their mail.
Now Susie has made a plea for people involved to get in touch to show a united front and make a stronger claim as a group. People can contact Susie by e-mail at  [email protected] with their information.
Susie would also like to make people aware that January through to the first week of February is renewal time for apartados (rented postal boxes within Correos branches) and fears there is nothing to stop Correos acting in the same high-handed manner this year. 
Meanwhile, Susie has been investigating alternative private boxes for those who simply can't get their mail delivered to their residence. For example, Spanish Property Choice (950 615 388) on the other side from Parque Comercial in Mojacar offer boxes for € 45 per annum. 
However Susie is keeping her fingers crossed that with all the new numbering and signage being carried out, people stand a much better chance of having their mail delivered to their house.