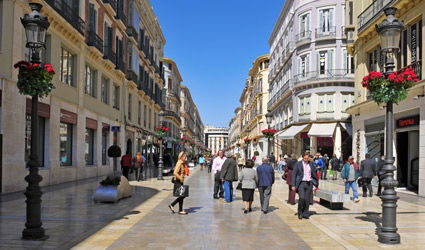 A LEADING real estate valuation company, TINSA, is looking forward to 2014 with optimism, for the commercial property investment market.
Despite office vacancy figures staying at around 13.5 per cent and rents continuing to fall, the company in its report for 2013 predicts a stabilisation of the market for prime developments, and welcomes back core fund investors to the Spanish property market.
The twice yearly report gives an overview of the real estate investment market, the behaviour and strategy of the investors in Spain for the coming months based on the forecast of 15 main market analysts from  Ahorro Corporación, Bankia Inmobiliario FII, CBRE Global Investors, Corio, Generali Real Estate, GMP, Iberdrola Inmobiliaria, Inverseguros, Invesco Real Estate, Metrovacesa, Mutua Inmobiliaria, Realia, Reyal Urbis, Santander Banif  and Testa.
Six months after the release of the last 'Barometer', the outlook on the economic situation is relatively more optimistic. The last bulletin of the Bank of Spain stated that the country had left behind the recession. Fitch Ratings has also improve in two tenth its forecast on the GDP for Spain in 2013, up to a decrease of 1.4per cent.
Overall the report's authors say, that in Spain commercial property vacancy will continue to increase, and rents fall.
But that will be counterbalanced in prime city centre sites which have a shortage of quality office space. There the decline in rents has slowed considerably.
And the report authors expect opportunistic funds to be the most active in the investment market as they snap up bargain basement commercial properties with an eye to a future property recovery.
The core funds which appear in the ranking of the most active players are a new feature on the market.
Until now investment activity was dominated by national private investors. However, the improving economic prospects, the decreasing perception of risk and above all the adjustment of prices are factors that are encouraging foreign investors.