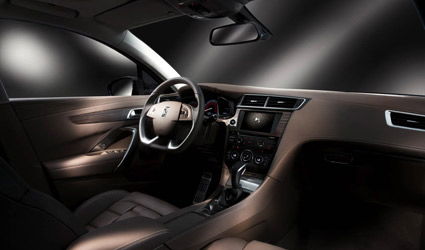 FRENCH manufacturer Citroën is to launch a new model of the DS range exclusively to the Chinese market, the DS 5LS.
The luxury saloon, produced at the Shenzhen plant in China, is a further step in the development of the DS brand in that country.
It is also the second DS model to be manufactured in the Asian country after the DS5.
The DS 5LS introduces the DS's new front end, inspired by the Numero 9 and Wild Rubis concept cars from Citroën.
It features a prestige, sculpted grille called 'DS Wings,' a nod to the DS of 1955 that takes its name from the two chrome wings connecting the headlights.
The DS emblem is displayed in the radiator grille.
Signature chrome side trim extending from the windows to the boot highlights the strength the car's silhouette.
The chrome traces a subtle shark's fin shape across the rear side panel, a typical style feature of DS models.
A distinctive feature of the rear end are the LED lamps, with the chrome ring set in the glass giving a 3D accent to the lighting functions.
Nine body colours are available, including Nocciola Brown, an original colour with shimmering highlights.
Inside the car, the emphasis is on materials like metal, wood and semi-aniline leather.
The DS 5LS incorporates engines like the THP 160 and THP 200 with sequential direct injection fed by a high-pressure pump, and Twin Scroll turbo compressors.
These engines are paired with a six-speed automatic gearbox.