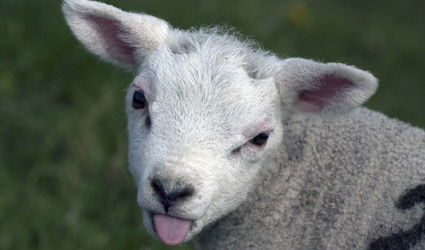 THEREE draft laws against cloned animals entering the food chain have been adopted by the European Commission in a bid to boost consumer confidence.
Two proposals will ban the use of cloning of farm animals in the EU as well as the import of animal clones.
Also banned will be the marketing of food from animal clones.
These proposals intend to address animal welfare and other ethical concerns related to the use of the technique.
Also adopted by the commission is a draft law on 'novel' food which revises the existing Novel Food Regulation with a view to improving access of new and innovative food to the EU market, while still maintaining a high level of consumer protection.
EU Commissioner in charge of Health Tonio Borg said: "These initiatives on animal cloning respond to animal welfare concerns as well as consumer perceptions on food from animal clones in a realistic and workable way. The changes on novel food will create a more efficient system.
"It will offer EU consumers the benefit of a broad choice of foodstuffs and provides a favourable environment for Europe's food industry."
No cloning for farming purposes will be carried out in the EU and no such clone will be imported as long animal welfare concerns persist.
A temporary ban on using the cloning technique on farmed animals as well as on the placing on the market live animal clones and embryo clones is foreseen in the first draft directive. The second draft directive ensures that food such as meat or milk from animal clones is not placed on the EU market.
Cloning will however not be prohibited for purposes such as research, conservation of rare breeds and endangered species or use of animals for the production of pharmaceuticals and medical devices, where the use of the technique can be justified.
Other EU institutions, including the European Parliament and the Council will consider the commission's draft legislation and will adopt their positions in due course. At this stage, it can be estimated that the draft legislation will enter into force in 2016 at the earliest.