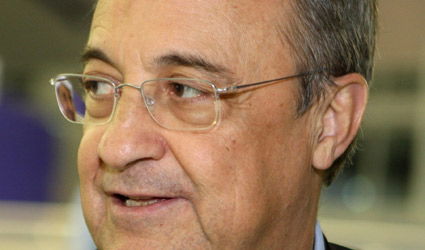 EVEN Real Madrid has property problems.
Club president Florentino Perez wanted to turn the stadium complex into a 'Madrid icon' incorporating an hotel and a shopping centre.
The project was announced two years ago and tenders invited. As is his wont, Perez has attempted to impose his views on board members by awarding the contract to the German group, GMP Architekten working with Catalan architects, L-35 and Josep Ribas. 
Others on the board would rather see the project handed to a recognised name like Moneo, Foster or Herzog.
Discontent increased amongst the dissenters after US consultants Bovis were brought in to analyse the four projects submitted.   
The Lamela and Populous's studio predicted it could design the most profitable complex, bringing in another €82 million on top of the €40 million earned from the stadium itself.  Moneo's design provided an additional €45 million and Foster's a further €76 million. The GMP studio's plans would earn an extra €52 million.
Despite these differences the survey concluded that there was little to choose between the four set of plans, club sources revealed. Yet other sources claimed that the definitive assessments were carried out by club officials.
Meanwhile, the shopping centre and hotel scheme that Florentino Perez had set his heart on has been discarded as non-profitable.  Now comes the next step of finding a sponsor who will meet the estimated cost of between €200 and €300 million.