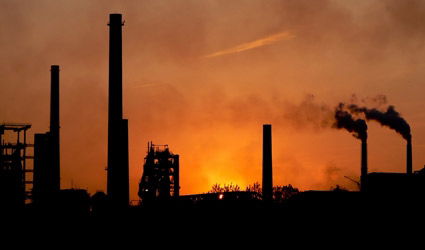 A SCIENTIFIC study reveals that current emissions of CO2 and other greenhouse gases have positioned average global temperatures to increase an approximate four degrees Celsius by 2100. The study was recently published in Nature magazine.
Former studies projected a 1.5 to 5.0 degree increase in the next 50 years, only to be superseded by the new study fromthe Centre for Climate Excellence at the University of New South Wales (UNSW) in Australia which is now projecting increases of 3.0 to 5.0 degrees. According to UNSW researchers, this increase could hike to a possible eight degrees by 2200.
Lead scientist Professor Steven Sherwood states that an increase of four degrees would be not only dangerous but catastrophic, warm enough to melt earth's glaciers. Apart from environmental changes such as the melting of polar sea ice, many of humanity's most daunting problems such as hunger, poverty, war and disease are in danger of intensifying in the wake of the projected global warming.
Professor Sherwood also states the negative economic impact on many countries in the face of rising temperatures. Countries most at risk would be those located in tropical regions and those near the poles.