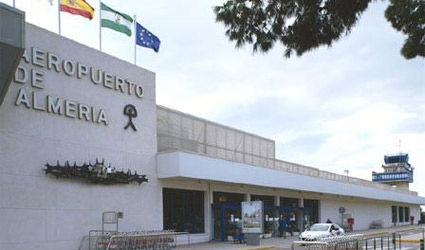 ALMERIA Airport lost €8.5 million in 2012, which is 7 per cent more than the previous year.
El Alquian terminal had a negative year in 2012, according to accounts provided by the Spanish Airport Authorities, Aena, which also show that the debt from investments rose by 8.3 per cent to €126 million.
The income from the airport amounted to around €8.2 million which is 0.6 per cent less than the previous year.
The results from Almeria will not have any effect on the services offered to passengers nor the operations carried out at the airport, as Aena operates on a national scale, based on the income from all airports.
However, Aena is aiming to improve its income for all airports throughout the country and reduce losses with plans for public sales in the spring. The aim is to sell 60 per cent of the airports to private companies, although the Ministry of Public Works has not explained the conditions under which this could be carried out.
In fact, only eight of Spain's 47 airports actually make any money for Aena.