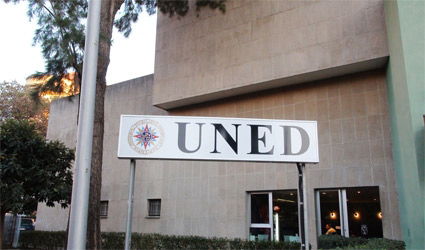 DENIA'S Universidad Nacional de Educacion a Distancia (UNED) has 15 per cent more students this year.
There are now 1,706 enrolled at Spain's version of the Open University, announced Raquel Marti, UNED's Denia director.   This is 300 more than during the last academic year, she said.
Enrolment fees have risen by only 1.7 per cent compared with 20 per cent in other universities, she pointed out.
The economic crisis is preventing young people from attending Alicante or Valencia University because their families cannot afford the fees or accommodation expenses, Marti pointed out. 
UNED is another option for them, she said and €6,000 has been set aside to help students unable to find the enrolment fee or buy textbooks.. 
The centre has a €973,922 budget for next year, following the incorporation of Alfaz del Pi and Villajoyosa into the local UNED consortium.  The Javea and Benidorm's centres contribute a further €69,002 and €203,590.
The town halls are also cooperating by paying their quotas towards the centre without the foot-dragging of the past, the director added.