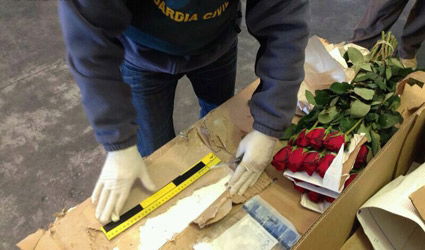 A MAN has been arrested in Palma after Guardia Civil found cocaine hidden in the packaging of a shipment of roses he received from Ecuador (South America).
The arrested man, a rose wholesaler, has been accused of an alleged crime against public health.
According to Guardia Civil, the man had received a total of 129 boxes containing roses from Quito.
As part of routine inspection of goods coming from South America, and under the suspicion the man could be involved in drug trafficking, Guardia Civil officers went to the premises of his company and seized the boxes.
After an examination they found a total of 15 kilos of cocaine hidden between the cardboard layers that made up the boxes.
According to Guardia Civil, this method of concealment, said to be very complex, could have only taken place during the manufacturing process at a factory.