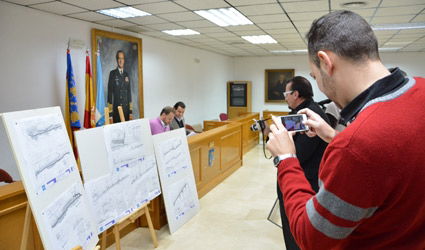 THE remodelling plans for Los Naufragos promenade and its extension to Mar Azul, just outside Cala Ferris will soon be finalised.
Torrevieja Mayor, Eduardo Dolón, said the detailed project has been managed by experts from the Ministry of Environment and the works will be adjudicated shortly with work planned to begin in the middle 2014.
The project is part of the plan to refurbish the area to offset the impact of the works of the desalination plant in Torrevieja and it is budgeted at €1.5 million; this will be a central government investment, not municipal.
The aim is to put in a pedestrian path along almost two kilometres of Torrevieja's southern coast line, on a surface of 12,000 square metres and will include wooden walkways, platforms, new street lighting, bins, benches and planting of native vegetation to suit the surrounding area.