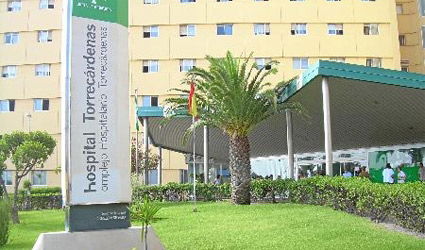 PEOPLE unlucky enough to be admitted into Torrecardenas Hospital in Almeria City over Christmas will have something to smile about with the Christmas Menu.
Since last Tuesday up until to Monday, January 6 the kitchen staff  are providing shrimp, cod and turkey, among other delights to make for a tastier hospital stay.
For dinner on Christmas Eve there was a delicious traditional seafood soup, turkey drumsticks with mushrooms and natural pineapple dessert and Christmas cakes.
The New Year's Eve menu will be a cream-based soup, pork loin with mushroom sherry, a sundae for diabetics and pineapple.
On another of the more notable days, Kings Day, the patients will have spicy soup, cod with prawns, salad, and a flan for pudding. The Catering Service of the Hospital Torrecárdenas prepares each day an average of 3,000 menus. During 2012 they served more than a million menus, including breakfast, lunch, snacks and dinner as well as providing for patients with special dietary needs.