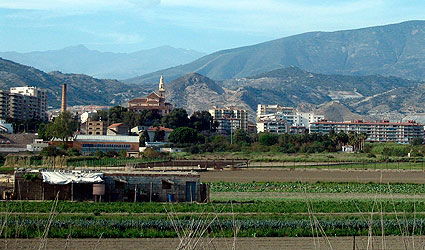 PART of Motril's industrial heritage has been consigned to oblivion.
The current General Plan for Urban Development (PGOU) doesn't include any action to refurbish the town's almond and chocolate factories.
This means these two factories, representative of the wealth of Motril during the 20th century, will keep passing unnoticed to younger locals and visitors.
Motril's almond factory was set up in 1960 to take advantage of the abundance of almond trees before sub-tropical fruits were brought to the area.
The company sold its product in Spain, the Nordic countries and England, before eventually closing in the 1980s.
The chocolate factory started operating in 1930, and continued until 1941 when it closed.
Today only the remains of these factories can be seen in Motril.
However, while a great part of the almond factory premises still stands, what remains from the chocolate factory are ruins.
There are no plans from the town council to refurbish the factories, what would need a heritage assessment to be carried out.
It looks like the best that can be expected is for a small monument to be put up to tell visitors how important the factories were to the town years ago.