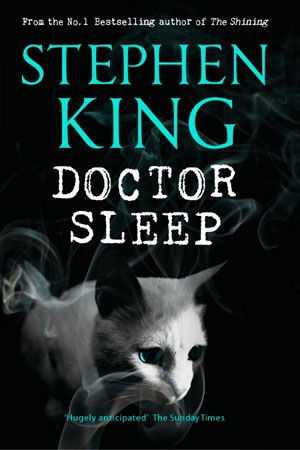 by Stephen King
AMERICAN horror, suspense and fantasy writer Stephen King returns to the characters and territory of one of his most popular novels with 'Doctor Sleep.'
The highly anticipated sequel to 'The Shining' follows the life of Danny Torrance, the boy at the heart of the original story, after his terrible experience in the Overlook Hotel.
'Doctor Sleep' resumes the story of the now middle-aged Dan, living in an alcoholic anonymous community in New Hampshire willing to shed his father's legacy of despair, alcoholism and violence.
Dan, who works at a hospice where he provides comfort to the dying with his 'shining' power, meets Abra Stone, a 12-year-old girl who seems to have the brightest shining ever seen.
Together they must run away from a tribe of murderous paranormals known as the True Knot.
Apparently harmless, the True Knot are quasi-immortal beings who live off the 'steam' that children with the 'shining' produce when they are slowly tortured to death.