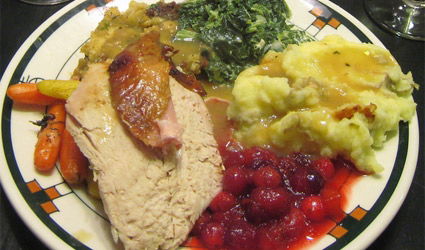 STILL feeling a little bloated after your Christmas dinner? Well it is not surprising as the average Briton is expected to have consumed 7,000 calories yesterday for their Christmas dinner.
As a result, the traditional British Christmas dinner has now been ranked the fattiest and unhealthiest in Europe.
Voted the healthiest is France where a typical French Christmas dinner may be packed with roast chicken, foie gras and 13 desserts, but it contains a total of just 46g of fat and 29g of carbohydrates per person. The 13 puddings represent Jesus and the 12 apostles and are traditionally set out Christmas Eve and remain on the table for three days and mainly contain nuts, berries and fruit.
The Czech Republic came second in the healthy league with their low-fat festive feast, consisting of fish soup, cold potato salad and sour cabbage.
Spain came 13th out of 20.