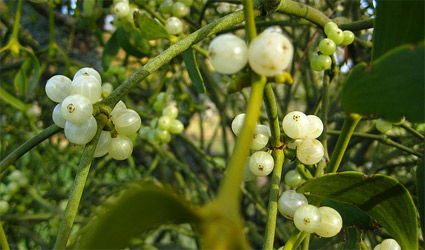 MISTLETOE may be an effective ally when fighting against certain types of cancer.
Several studies on the plant conducted in Europe, and mainly in Germany, have shown its effectiveness against this disease.
One of them, carried out between 1993 and 2000, showed how mistletoe extract relieved the adverse symptoms of chemotherapy in 800 patients with colorectal cancer.
A clinical study by the National Center for Complementary and Alternative Medicine and the National Cancer Institute in the US seemed to show similar positive results.
The study, conducted in 2002, revealed how mistletoe extract improved chemotherapy when administered in conjunction.
Two research groups in the US are currently investigating the benefits of mistletoe extract in cancer treatment after receiving the government's approval.