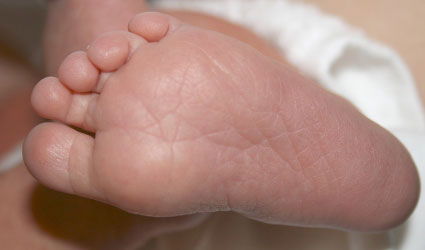 A WOMAN has been sentenced to 18 years in prison for murdering her newborn baby in Estepona in August 2012. The woman gave birth in the early hours of the morning in a bathroom of the house of a family that she was staying with while looking after their child.
Right after giving birth, she threw her newborn baby wrapped in a beach wrap over a garden wall onto the stone ground of the neighbouring property.
She then went back inside, cleaned the bathroom and put the placenta in a towel which she hid in the wardrobe, washed herself, changed her clothes and took the sheets from her bed.
When she heard the couple coming in, she woke up and went to get the baby, which she gave to them. The baby was taken hospital where it died of severe head injuries a week later.
The accused has stated she thought the baby was born dead, and claimed it accidentally fell over the wall when she was trying to leave it on the other side.
She also claimed she didn't tell anyone she was pregnant after she was raped in Kazakhstan, her country of origin.