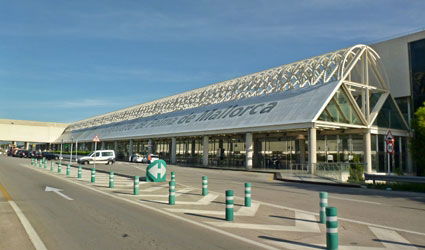 A VIOLENT robber who slashed his victims' faces with broken bottles has been arrested at Son Sant Joan Airport. 
The latest attack took place in a bar in Gomila at around 7am, when the owner went to close. Three remaining clients complained and one of them became aggressive towards the owner. Local Police were called to the scene and the bar was eventually closed.
However, when the owner left later, he was attacked and mugged. One of the attackers broke a bottle and slashed his face and arms. They stole €750 from him and fled, although they were spotted by residents in the area who attempted to stop them but were threatened. 
The bar owner was treated in hospital. He was able to identify two of the attackers, who are brothers and had fled to Granada. The older one, 22, was arrested there and remanded in prison.
The other was identified when he arrived in Palma and later remanded in prison.
He had been arrested in 2002 and in 2009 for violent robberies, in one, he had slashed the victim's face with a broken bottle.