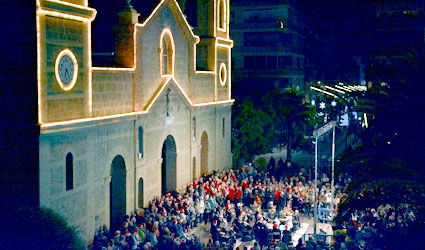 HUNDREDS once again attended the annual English Carol Concert in front of Torrevieja's Inmaculada Concepcion church.
The 10th annual event saw people of all nationalities unite and sing a mix of English and Spanish carols, headed by the Phoenix band. The choir was represented by a number of local groups and organisations, including the Nordic Choir.
Mayor Eduardo Dolon was also joined by most of the Government team in celebrating the event. Following the concert, an International Mass was held inside the church with the service conducted by several priests of various nationalities and religious denominations.