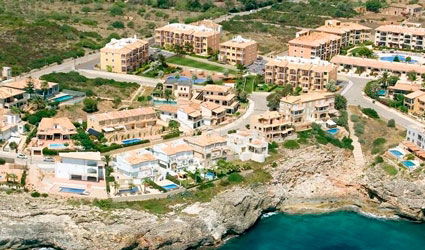 A GROWING number of experts believe that the Spanish property market is showing signs of recovery following the economic crash which plagued numerous global property markets. 
With years of experience, Marc Pritchard, Sales and Marketing Manager of Taylor Wimpey España suggests that the Spanish market will move in a positive direction in 2014, highlighting a number of aspects that will aid Spain's recovery. 
Sale prices in Spain for quality properties in prime locations could be nearing the end of their fall according to several reports released in recent weeks. Indeed, the Ministry of Development reported that during the third quarter of 2013, homes recorded their lowest drop since 2010 – even becoming more expensive in several regions. 
Pritchard indicates that this trend will continue into 2014 while properties in less popular inland locations which have reduced infrastructure or no views will drop further in price. 
Indeed, the perception that the housing market is nearing the end of its adjustment is gaining in popularity. 
According to the Consumer Confidence Indicator for November, prepared by the Centre for Sociological Research, 46.4 per cent of those surveyed think that Spanish housing prices will stabilise over the next year, signalling a boost of confidence in the market. 
Furthermore, Pritchard explains that 2014 is likely to see a surge of interest from foreign buyers outside the EU from countries such as China, Russia and the Middle East investing their money in Spanish property due to the 'golden visa' scheme which could be introduced by January 2014.