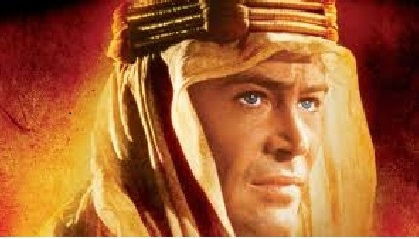 PETER O'TOOLE died on Saturday at the age of 81, in a London hospital after a long illness.
O'Toole became internationally famous in 1962 when he starred in the classic film Lawrence of Arabia, and received the first of eight Oscar nominations. He continued to act right up to the end; after a career which lasted over 50 years, and despite saying he would retire at 79, he had another film role lined up in Katherine of Alexandria which is due out next year.
His second Oscar nomination was for playing King Henry II in the 1964 film Becket, followed by Goodbye Mr Chips (1968), The Ruling Class (1971), The Stunt Man (1980), My Favourite Year (1982) and finally Venus in 2006.
Although he was nominated several times for an Oscar, he never actually won it until 2003 when he received the Special Oscar for Lifetime Achievement. Initially he turned it down, saying he wanted to delay it until he was 80, because he was "still in the game and might win the bugger outright."
He became very ill with stomach cancer in the 1970's nearly destroying his life and career, but after some serious medical treatment and giving up alcohol, he managed to beat it.
He is survived by three children, his two daughters, Pat and Kate, from his marriage to actress Sian Philips and a son, Lorcan, by model Karen Brown.