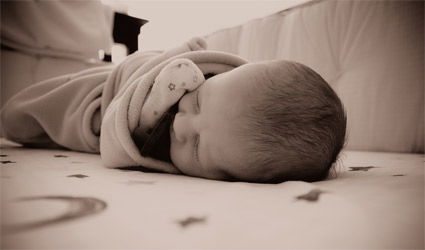 DIFFERENT organisations from Spain, England and Belgium are working together in a new research project with European funding, focused on developing a smart cot mattress, in a bid to reduce sudden infant death.
The project 'Baby Sleep Care' is working on an active prevention mattress that is able to predict respiratory problems in the baby while sleeping and act accordingly.
The European Sleep Institute (ESCI), the Institute of Biomechanics of Valencia (IBV), the Paediatric Unit of Chiron Hospital of Valencia and Mattresses Delax are leading Europe's largest investment in innovation applied to the reduction of sudden infant death.
The project also involves British technology companies and Belgian advanced fabrics companies and paediatric research associations.