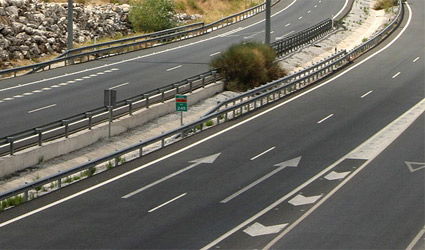 AN absent minded woman of advanced age was intercepted by the Guardia Civil on Saturday afternoon on the A92 near to Velez-Rubio.
The woman was driving her car the wrong way down the motorway heading towards Granada while other drivers were travelling in the direction of Murcia.
The 112 Emergency Services reported that at 1.20pm they began to receive calls mounting up to a total of 27 warning that a car was driving the wrong way between km 117 and km 82 of the A92.
Luckily the police managed to intercept the vehicle at kilometre 89, near the province of Granada without a major incident after the woman had driven almost 30 kilometres in the wrong direction.