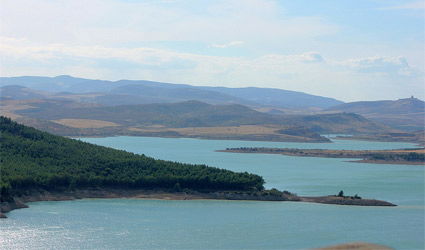 THE dry Autumn has affected Malaga's reservoirs with water reserves plummeting.
Water levels in seven of Malaga's reservoirs have fallen to around 54.6 cubic metres. The La Concepcion reservoir, which supplies the Western Costa del Sol, currently has around 34 cubic metres, compared to 54 at this time last year. The only ones that remain more or less the same as 2012 are Guadalhorce and Guadalteba with 109.5 and 144 cubic metres respectively. Water levels remained constant despite water being needed for emergency irrigation for farmers in the area to try to save the crops.
The lack of rainfall has affected the levels. During Autumn 2012, between 342-385 litres of rainfall fell per square metre in the vicinity of Lake La Concepcion, La Viñuela and Guadalhorce. From October 1 this year, just 12-20 litres per square metre of rain have fallen.