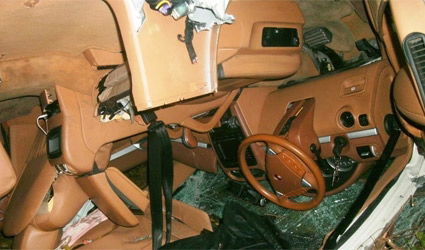 A MAN, aged 50, died after the car he was travelling in left the road and fell from a height of four metres.
The event took place on the MA4100 road that links the towns of Villanueva del Trabuco in Malaga and Puerto de los Alazores in Granada, sources at the Malaga Firefighters Consortium (CPB) said.
The vehicle was found on a stream bank by firefighters from Antequera and Archidona Local Police officers.
Members of the CPB Guardia Civil, Villanueva del Trabuco Local Police and firefighters from Loja (Granada) were deployed to the site of the accident to assist.