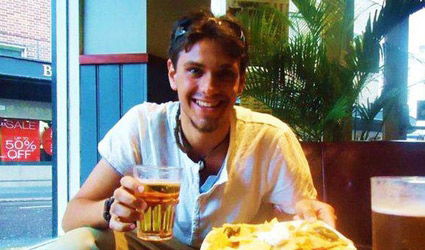 THE killer of a young man from Coin who was knifed to death before being beheaded and disembowelled has been given a life sentence.
Karl Addo, aged 30 and diagnosed with paranoid schizophrenia, pleaded guilty to the manslaughter through diminished responsibility of Sergio Retamar in Bournemouth (UK).
He had been charged with murder but the prosecution accepted his plea.
Addo will serve a life sentence at Broadmoor high-security psychiatric hospital in where he has been for the last year.
He will be detained for a minimum of six-and-a-half-years, but the judge made an order under the Mental Health Act that he not be released until the relevant authority considers it safe.
Addo escaped from the Hutley Centre St Pancras Psychiatric Hospital, where he was a voluntary patient, in 2011, Bournemouth Crown Court heard.
In May 2012 he arrived in Bournemouth, where he would kill flatmate Sergio just two months later.
The 23-year-old victim was a waiter from Coin who had gone to Britain to study English and work.
He was living in a flat with other people, including the killer, whom Sergio had said was "odd."