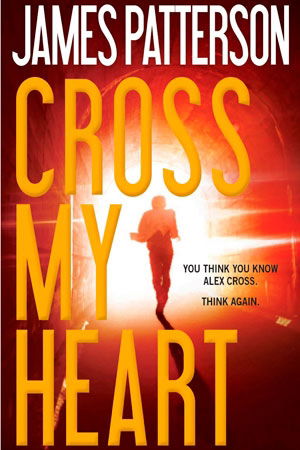 By James Patterson
A GENIUS KILLER sets his eyes on Alex Cross and becomes his obsessions, trying to prove that he is the greatest mind in the history of crime. 
Taking a heart racing new level, James Patterson's latest thriller describes detective Alex Cross, a family man whose family means everything and the love for his children, his grandmother and his wife Bree becomes his anchor.
They give him the strength to fight crime in his work, but a man starts studying Cross and discovers that Alex's strength is also the best weapon against him and further events twist the story in unexpected ways in the most unsettling novel of James Patterson's career.
When Cross family falls in danger, Alex will do anything in order to protect them, but doing this will be their death sentence. What will Alex Cross do?
Cross my heart is one of the best Alex Cross novels in the series, born by the genius minds of best selling writer James Patterson