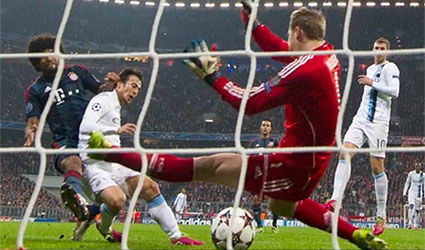 Manchester City played beat Bayern Munich 3-2 in the Champions League match held last night. Despite being 2-0 down in the early stages of the game, they came back with strength and scored three goals to win.
Munich suffered their first loss of the Champions League, cracking their winning streak of 10 matches. It was also their first home defeat, after 18 wins, since they lost to Arsenal in March in last season's knock out stages of the Champions League.
Manchester City now finish second in Group D on goal difference. Bayern Munich remain leaders of the group.