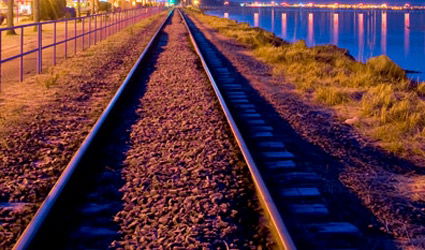 THE Mediterranean and Atlantic rail corridors have received European Parliament approval.
The Mediterranean section, starting in Algeciras (Cadiz) will link with France at Port Bou (Gerona).  The Atlantic corridor connect Spain to Portugal and France via Madrid.
Minister of Public Works Ana Pastor was pleased with the transversal link between Bilbao in the north to Sagunto on the Mediterranean coast, she said.  It was also gratifying that Vigo's seaport was classed as a major link and therefore eligible for EU funds, she added.
There was less enthusiasm for financing the project.  "We are reasonably satisfied," Pastor remarked.
Isabel Bonig, Pastor's counterpart in Valencia, was more upbeat.
Forty per cent of the cost to Spain will be covered by Brussels' €23.2 billion allocation for the project, she pointed out.
Pastor also confirmed after meeting Bonig in Valencia that the region's passenger section of the corridor would be completed by 2016, while the third line for freight trains will be finished a year earlier in 2015.