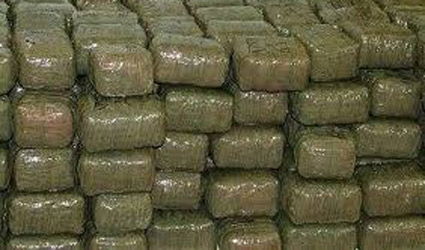 A COURT has told a man that if he does not pay a €1 million fine for drug smuggling he faces just one month extra in jail.
The Motril court has sentenced the man to three years and three months in prison for trying to smuggle 338 kilos of hashish into Spain.
He was also fined €1 million, which would be replaced with an extra month in jail if not paid.
The accused was arrested during a checkpoint at Motril port for the passengers coming from Al Hoceima (Morocco).
National Police officers caught him carrying 399 packages of hashish hidden in a false compartment in his car.
The drugs, which the man intended to sell in Spain, were worth €530,000.